Regular price
Sale price
$8.00 USD
Unit price
per
Sale
Sold out
Marshmallow Secrets is, quite frankly, a magical tea. Marshmallow is a demulcent herb. It helps to soothe irritated tissue in lungs, belly or throat while quieting dry coughs. And here is a secret: the tannins can help soothe a UTI.
Although it doesn't exactly taste like the marshmallows you know, the naturally sweet taste of this tea will have you brewing cup after cup even if you have no symptoms.
The combination of herbs in this tea allows for a simply sweet and light tea that calms the stomach. Holy Basil allows the body to adapt to stress and has antiviral, antibacterial, anticancer properties.
To soothe tissues or cough, drink several hot or cold cups per day.
These statements have not been evaluated by the FDA. These products are not intended to diagnose, treat, cure, or prevent any disease.
Share
View full details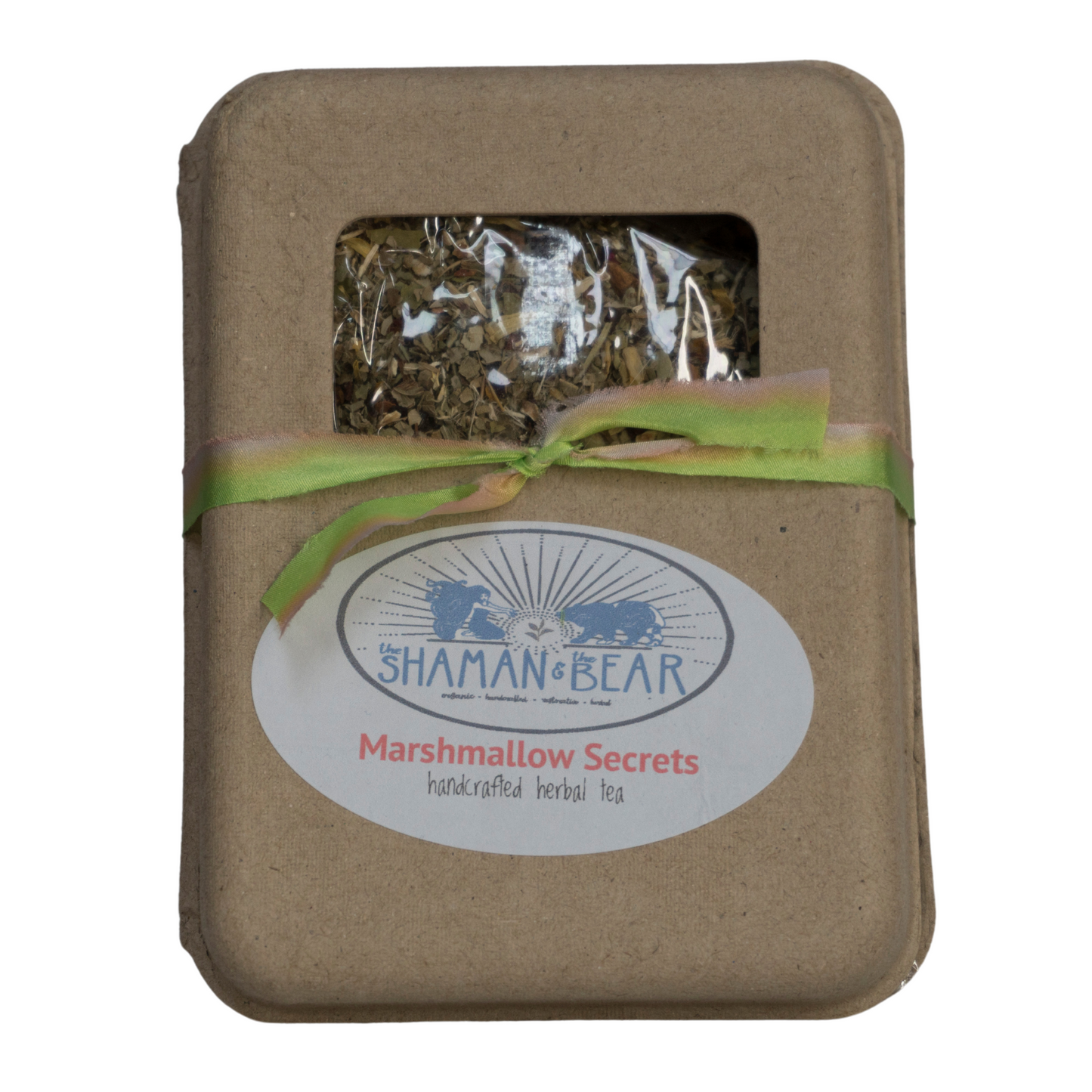 Perfection!
I am on my second cup of this tea as I type. I ordered it out of interest, and didn't realize how much I would need it once or arrived. I am currently fighting a summer cold and it is so soothing. It really does help you relax and calms angry lungs and a sore throat.
Very smooth
This tea blend was given to me to try. I came home excited to get my kettle heating. I was so pleasantly surprised at how smooth this tea was. The herbs were mixed in just the right amounts. Its not overpowering, and not bland. Just nice and smooth ! I highly recommend this tea. Added bonus was it has no caffeine in it. Give it a try !