Regular price
Sale price
$8.00 USD
Unit price
per
Sale
Sold out
 There are some herbs blended into this gentle elderflower, lemon balm, and rosehip tea that will make you move  through your day with ease. We sprinkle in some soothing passionflower and boom! You are relaxed and before you know it you are in a  pain free mode! And you will be raving over the flavor!
These statements have not been evaluated by the FDA. These products are not intended to diagnose, treat, cure, or prevent any disease.
Share
View full details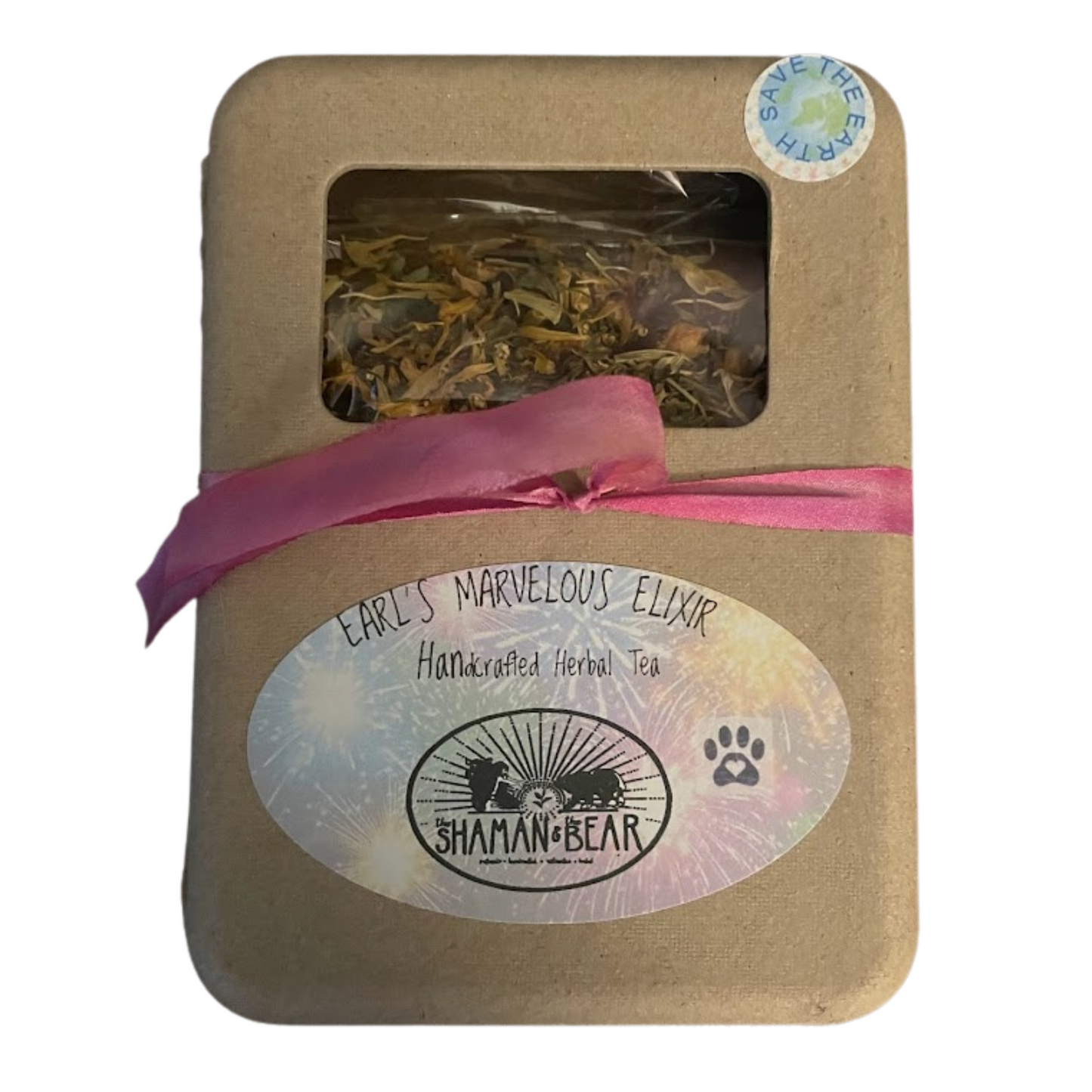 Great tea that reduces swelling and pain!
Love, love, love, Shaman and Bear
Simply Amazing!
One of my personal favorites. Wonderful blend. Helps with my aching joints and muscles after a long day.
Earl's Marvelous Elixir
The elixir works well and helps my aches and pains. It was simple to order on the website and arrived quickly.
Very Tasty !!
I got this tea and tried it right away, as I always do with new teas. I found it to be pretty good. I put it with my other teas, and honestly forgot about it after that. Well, I hurt my back the other day, changing sheets on my bed of all things and was looking for some herbs to help with the muscle soreness. I came across this tea. I have had it again, and want to say this is very tasty. The herbs contained in this tea work well together to give it a very pleasant and subtle flavor. I love knowing that I can drink my medicine and it tastes great !! I have since moved my tea to a more visual area so I can utilize it better, and when needed. This tea is worth getting. I plan to drink this more then the others the next few days, to help me get back to feeling great again.
It was recommended by a friend... it is my night-cap...