Regular price
Sale price
$8.00 USD
Unit price
per
Sale
Sold out
Awakening MaMa Earth medicinal herbal tea is blended to lighten your  spirit following a long winter and brighten your spirits into spring. It is  good for drinking hot for those cooler days but iced and cooling for those  warm or hot days in. The spring and summer. Over all the tea is lightening and liver supporting for the spring  dawning. Ashwagandha and red clover are good herbs to support your liver. so drag that winter worn body into the kitchen , brew this tea and leave springing out the door!
These statements have not been evaluated by the FDA. These products are not intended to diagnose, treat, cure, or prevent any disease.
Share
View full details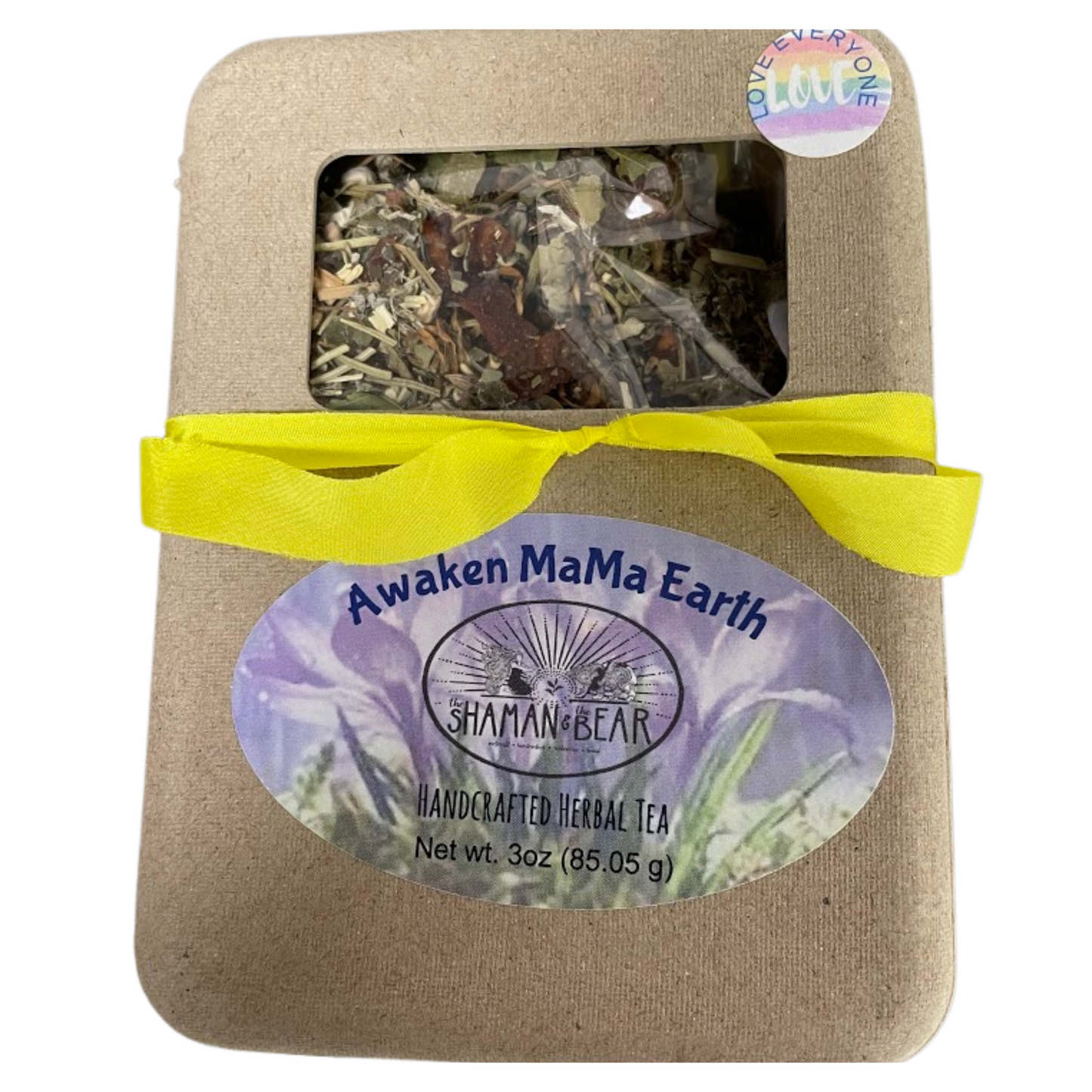 Tasty
I got to taste test this one at a JustToledo event. It was so good I wanted to buy some but they were all sold out. I'm so thankful I found the online shop so I could make this at home. I didn't even know how good this tea would be for me. I have liver issues. I can take all the help I can get. I love that the Shaman and the Bear teas are so delicious and also good for so much more.
This tea blend has a mildly sweet taste. The tea blend is very good, and with all of Shaman and the Bear teas, they all have wonderful health benefits. I love the idea of getting the benefits from Ashwagandha. A second bonus is it helps with the liver, a very important organ that helps us rid toxins from our body. I am anxious to try this tea cold in the summer, as it is suggested it is as good as when served hot.